19 Amigurumi Crochet Ideas to Sell
Cute, cuddly, soft, and squishy. Who doesn't love amigurumi? Each of these crochet stuffies has its own personality, which is irresistible to kids – and kids at heart – who stop by your craft fair booth. They will just have to take one home!
However, as fun as they are to make, amigurumi are not always the most profitable crochet items to sell. But they can be, if you have the right pattern! That's why we've rounded up 19 of the best amigurumi crochet ideas to sell online and at craft shows.

Whether you sell your products in your Etsy shop or at craft fairs, these patterns were specially chosen because they're quick and easy to make, which allows you to produce more inventory in less time. This enables you to pay yourself fairly for your skills and talents.
We tend to think of amigurumi as crochet stuffed animals. Yes, most of the cute characters in this roundup are animals – but not all! In this collection, you'll find a star stuffie and some crochet food items, too. And although most of them are small, there's also a giant shark that would make a great big-ticket item to round out your inventory.
How to Price Amigurumi Crochet Items
Even if your craft fair booth is full of the best-selling amigurumi, if you don't know how to charge for crochet items, you may not make any money. How can you set amigurumi prices so you can earn a fair wage for your hard work and still offer your customers a good value? Keep reading – I've got you covered!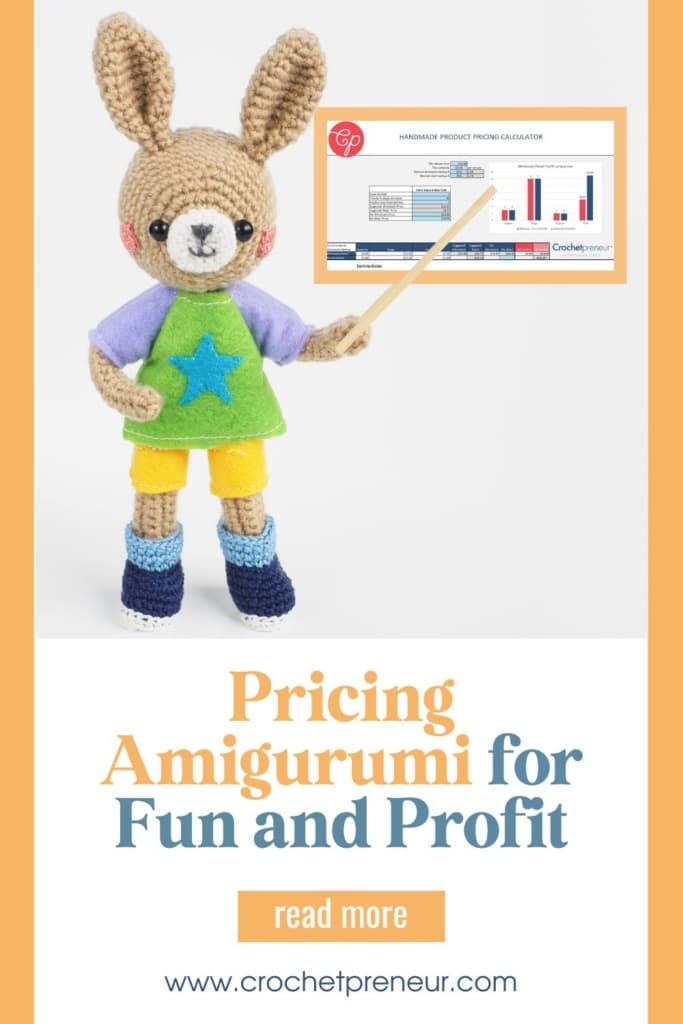 To make money selling crochet items, you need to consider your time spent, supplies, your hourly wage, and business expenses. Head on over to the Crochetpreneur blog to catch the latest episode of Crochet Business Chat, where I'll give you more details about how to price amigurumi.
While you listen, why not grab your hook and yarn, get comfortable, and start working on your inventory? And now, here are 19 amigurumi ideas to get you started!
Amigurumi Crochet Ideas to Sell for a Profit
Amigurumi Crochet Ideas to Make and Sell
If you love to make amigurumi but want to produce a lot of inventory in less time, these 20 patterns are for you! All of these cute crochet stuffies work up quickly with thick yarns, saving you time, which increases the profits on your crochet business!
What do you think? Which of these adorable characters would your customers fall in love with? Comment, below, and tell us. We'd love for you to share your best quick and easy amigurumi patterns, too!
As always, tag @madewithatwist in your social media shares of MWAT designs so I can feature you in upcoming posts!