Beat the Heat: 19 Crochet Patterns for Summer
When we think of crochet, we might think of cozy blankets and warm hats. But what if you're setting up a booth at a summer craft fair? This selection of crochet patterns for summer has you covered!
Summertime is all about products that will keep your customers cool, hydrated, and protected from the sun. That's why we've put together 19 crochet bucket hats, drink holders, and other summer accessories. We've also thrown in some light layering pieces for breezy summer evenings.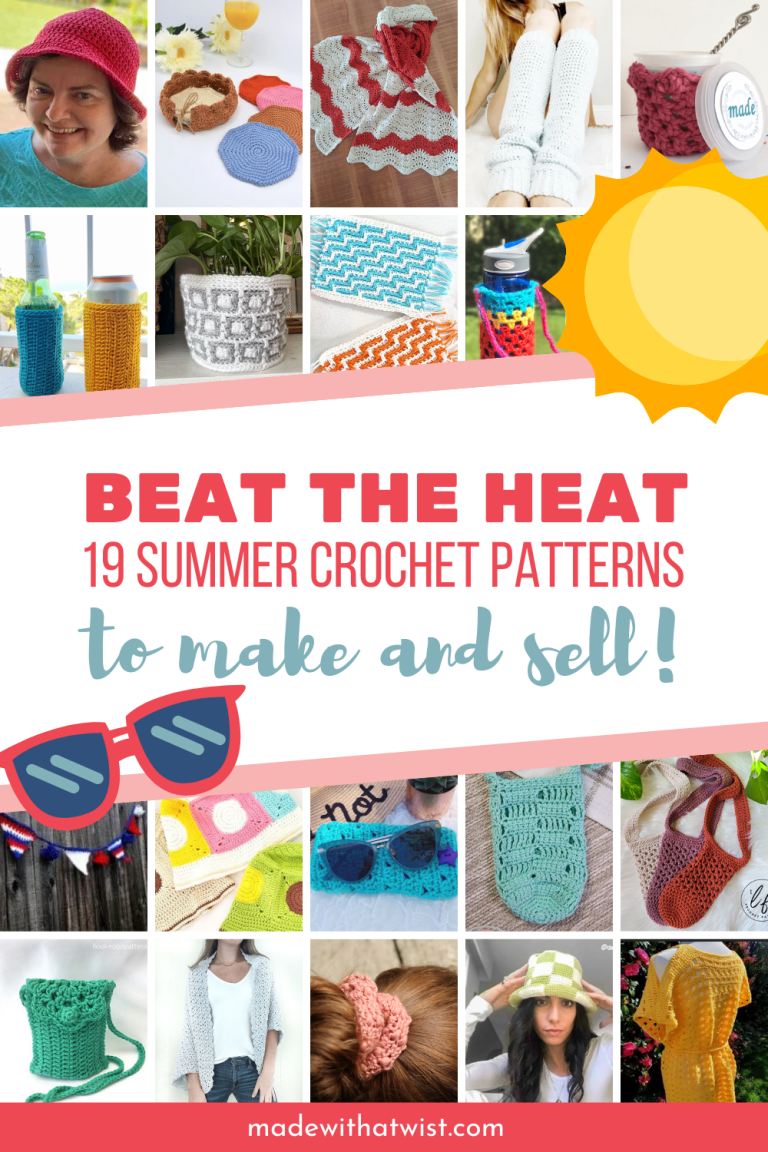 And of course, because you're a busy maker, we're sharing designs that are quick and easy to whip up. You'll fill your craft fair display or Etsy shop in no time! Have a look and see which one (or more!) would fit with your product line.
Don't miss this free event to for crochet business owners!
Before we get to the designs, if you want to take your crochet business to the next level, you need to sign up for the Crochet Business Summit 2023, coming up on May 24 – 26, 2023. At this three-day online event, successful makers and designers will share what works for them.
And all of this knowledge is completely free! Follow this link to sign up for Profit Makers: Crochet Business Summit May 24 – 26, 2022 and watch your sales skyrocket in the next year!
If you're crunched for time, that's okay! Grab your hook and yarn and listen in to these fabulous speakers while you work.
19 Best-Selling Summer Crochet Patterns
Beat the Heat - 19 Summer Crochet Patterns
You've still got time to fill your inventory for summer craft fairs, and these quick and easy projects should help you get it done in no time! Check out these crochet bucket hats, drink holders, and light and breezy summer accessories that your customers will love!
Which of these gorgeous designs would fit best in your product line? Be sure to comment, below, with your favorites and to share your best-selling craft fair makes with us, too!
As always, tag @madewithatwist in your social media shares of MWAT designs so I can feature you in my posts!