16 Bestselling Crochet Patterns for Reusable Items
These days, money doesn't go as far as it used to. But even though our customers may be on tighter budgets, they still want to treat themselves to a bit of luxury now and then. Enter these practical, reusable crochet items that sell!
This round up features patterns that can be used again and again. Reusable market bags, washcloths, kitchen towels, and more! They're made from eco-friendly materials, many of them even upcycled. That makes them easy on the wallet as well as the environment. What's not to love?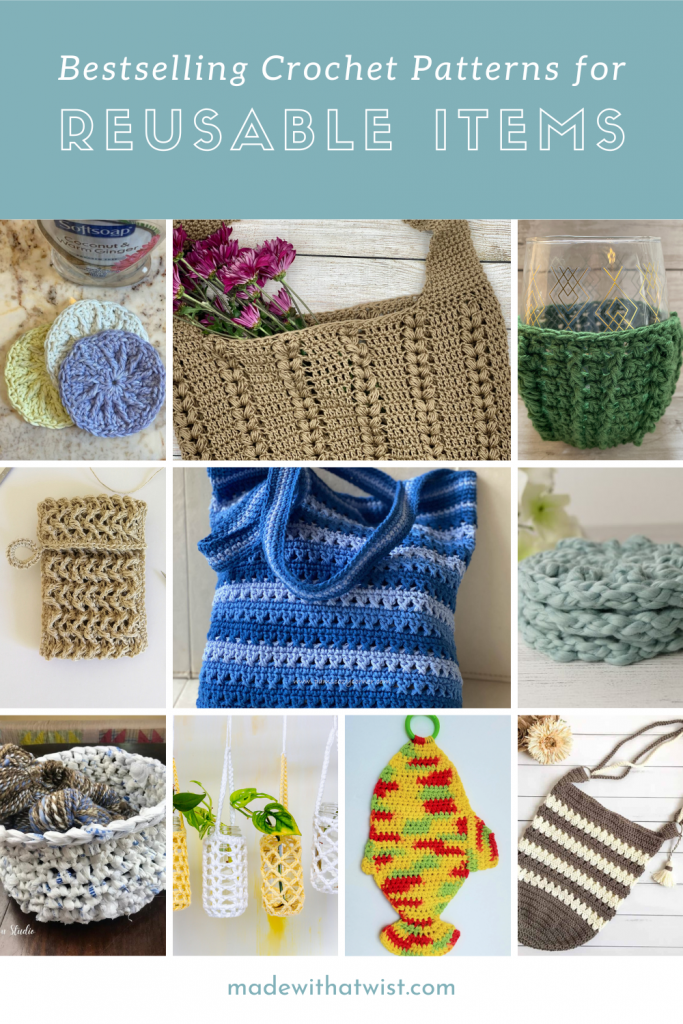 These designs are great to add variety to your existing product line. Or try a few of them to branch out into a line of sustainable products. Offer your customers high-quality crocheted items that they can use again and again and see how they respond!
Protect Your Handmade Business in Times of Financial Insecurity
While we're on the topic of offering value during tough financial times, you don't want to miss my YouTube series on Recession and Handmade business over at the Crochetpreneur blog. Your handmade business can be successful during a recession but it requires some changes in mindset and business practices.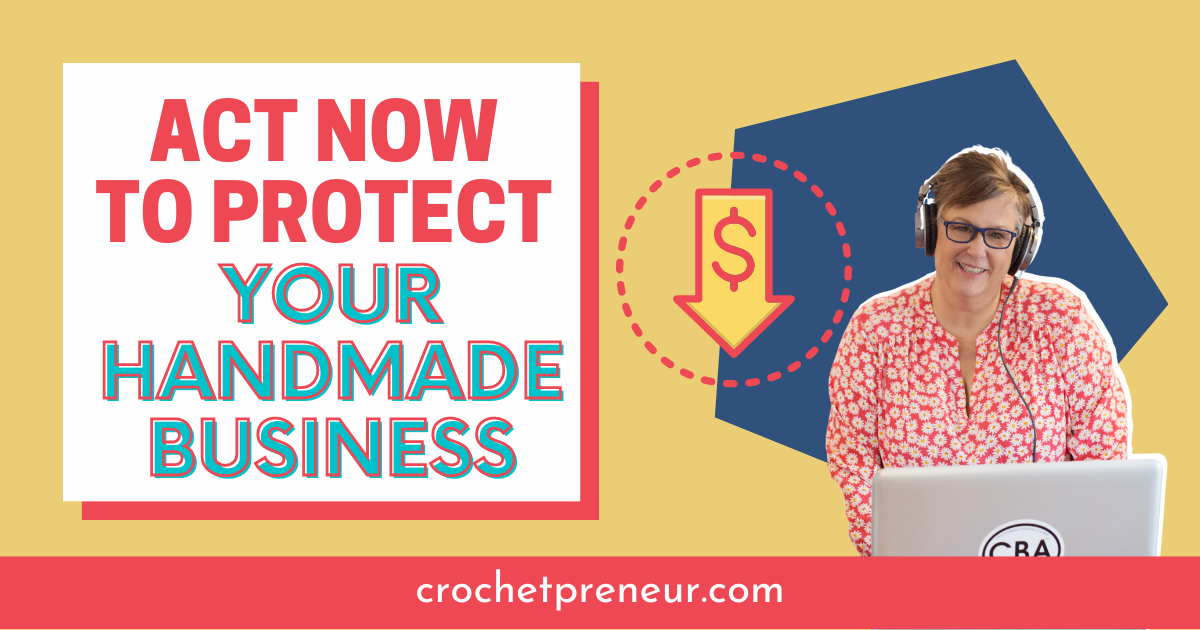 This six-part series is packed full of advice on strategy, marketing, managing your to-do list, and more to keep your crochet business running its best, even during uncertain times. Check it out today!
Now, without further ado, let's get into these gorgeous reusable designs!
Reusable Crochet Items to Make and Sell
Make one or more of these bestselling crochet patterns to give your customers a bit of eco-friendly handmade luxury that they can use again and again. There's a little something for everyone, from kitchen items, to sturdy bags, to spa quality bath linens. Many are even made from upcycled materials! Customers will appreciate the value as well as the contribution to sustainability.
Hope you enjoyed these beautiful and eco-friendly crochet projects. All of them work up quickly and make useful products that provide value to your target customer. Which one will you make first?
And as always, of course, comment below with your favorites. We would love you to share your best reusable and sustainable patterns as well! And don't forget to tag @madewithatwist in your social media shares of MWAT designs so I can feature you in my posts!