There's no secret that I love craft fairs! Well, I love selling at them more than I love attending them…but that's the introvert in me. Anyway, I thought maybe you'd enjoy these best-selling, in-demand crochet items for summer craft fairs.
These are all patterns that are profit-optimized and perfect for warm weather craft shows.
Now, all of the designs in this list are home decor or home use items because, if you're not selling lightweight, niche items…like baby layettes or stuffed animals, it's hard to find items that are both profitable and popular in the warmer weather. Trust me, I've made the mistake of trying to sell hats and scarves at a spring craft show and it was a disaster…even though it was a chilly day.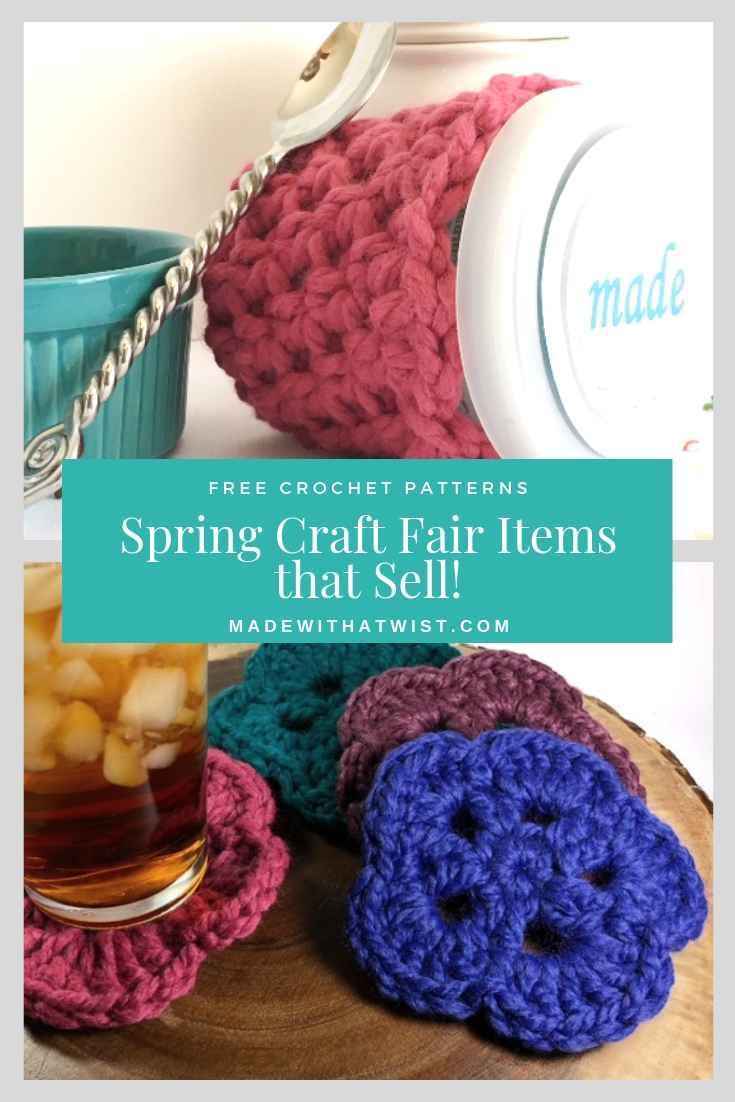 In the spring and summer, buyers are thinking about outdoor entertaining, spring cleaning and organization, and, of course, vacation! And, while beach cover-ups are great personal projects, they don't make for a profitable product line.
So, the crochet patterns I'm sharing today are items you can pair with your existing (profitable) product line or use them together to start a new line just for summer. Either way, I think you'll be pleased to give them a try and see how your target customers respond.
Help to Prepare for Your Next Craft Fair
Also, before we take a look at the designs, if you've been struggling to find success at spring craft fairs, please, pop on over to my Crochetpreneur blog and read up on some of my best business tips and be sure to check out the Mastering Craft Fairs course for all my best strategies for becoming the busiest booth at the fair!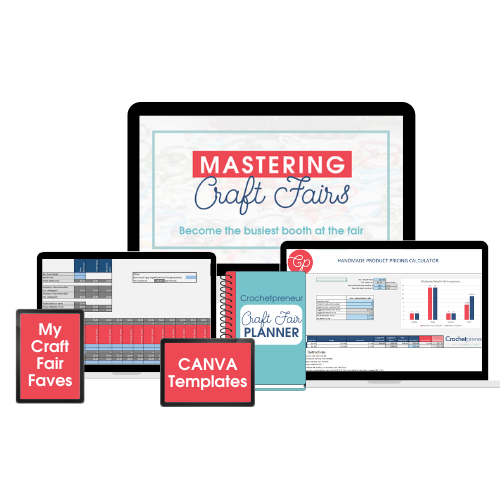 In the training series, you'll learn all about booth setup, branding, pricing, product line, and how to stay organized. I feel it's an invaluable training for both new and seasoned crochet sellers.
Otherwise, if you want to dive right into these designs – all great options for your upcoming craft fair inventory – let's do it!
In Demand Crochet Items for Summer Craft Fairs
As you prepare for your warm weather craft shows, consider adding some of these in demand craft items to your inventory and enjoy the profits as your customers ooh and aah over the home decor and self-care products!

So, there you have it, 8 best-selling designs for springtime craft fairs. All of these can be worked up quickly to build your inventory and supplement your current product line.
What do you think? Which ones will you be starting first? Be sure to comment, below, with your favorites and to share your best-selling craft fair designs with use, too!
As always, tag @madwithatwist in your social media shares of MWAT designs so I can feature you in my posts!