14 One-Skein Crochet Projects
Wondering what to do with all those single skeins of yarn in your stash? Look no further! This roundup features 14 one-skein crochet projects to help you use up all those odd skeins left over from various projects. You'll find a wide range of patterns in this roundup, including cute crochet plushies, a crochet bag for your laptop, stylish home decor, and lots of warm accessories for the chilly months to come.
These designs are fast to crochet–many take an hour or less–which means you can quickly add a bunch of items to your craft fair inventory or Etsy shop. They use less materials and less time, which lead to higher profit margins for your handmade business!

Make one pattern in a rainbow of colors. Or, since they're quick to make, offer your customers several new products and see which one they like the best!
Turn Your Crochet Hobby Into a Successful Business
Maybe you got here because you were looking for quick crochet gifts to make for your family and friends. You have spent many years perfecting your craft. Sometimes, you may have thought, "I wish I could do this for a living." But you haven't taken the leap to turn your hobby into a handmade business.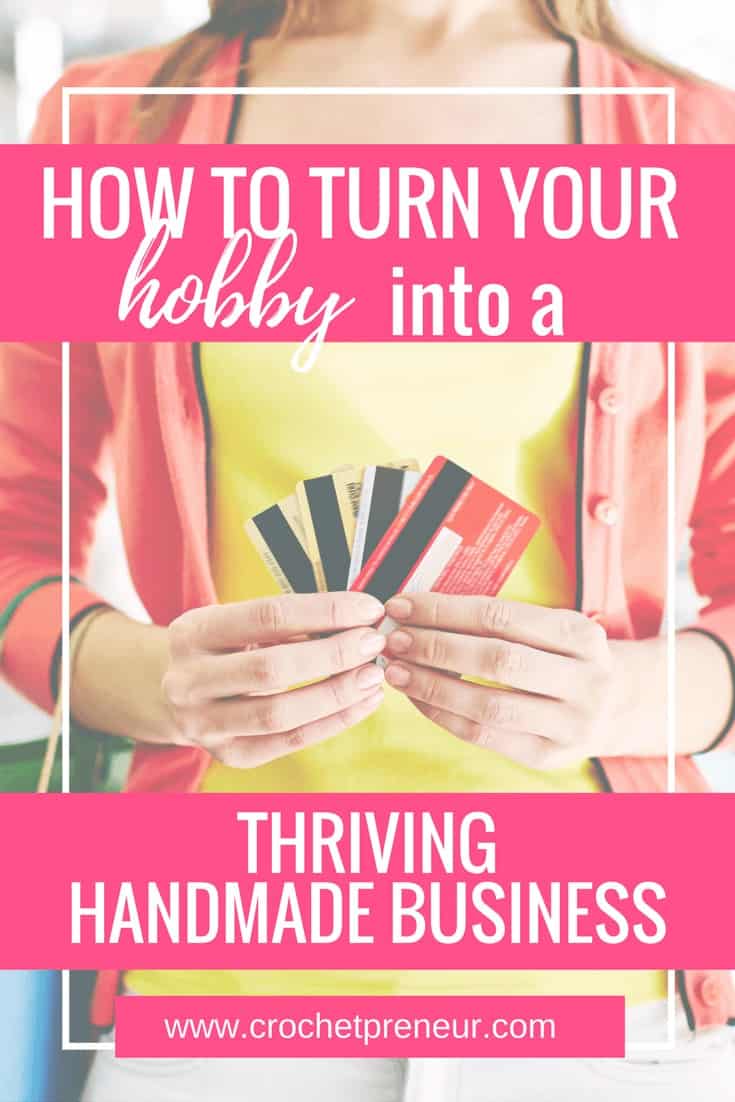 If that sounds like you, know that you can have a successful crochet business. It takes a lot of work, time and dedication. But if you are willing to take on the challenge, you can do it! Why not head over to the Crochetpreneur blog where I'll tell you how to turn your hobby into a thriving handmade business?
Once you've gotten some motivation (or if you've already established your crochet business), come on back here and see what you can make with one skein of yarn!
Easy Crochet Projects Made with One Skein of Yarn
One-Skein Crochet Projects
This round up features patterns that are made with just one skein of yarn!
Those are my picks for one-skein crochet patterns. Time to get to work on filling your craft fair booth or online shop. Which one will you try first? Which will catch your target customer's eye? Don't forget to comment below and tell us your favorites. And we'd love you to share your best-selling craft fair designs with us, too! 
As always, tag @madewithatwist in your social media shares of MWAT designs so I can feature you in my posts!