Do you need a crochet blanket right now? Between the rush of summer vacation and back to school days, it's easy to lose track of time. All of a sudden, it's fall and you need a cozy crocheted throw for your home or as a big-ticket item for your craft fair booth. It's not too late! We've hand-picked seven quick and easy crochet blanket patterns for you. Start one today and you'll have a beautiful handmade blanket before you know it.
The patterns featured in this roundup show you how to crochet a blanket with thick yarn. These blankets work up in no time so you can quickly add to your handmade inventory. Because they work up in less time, that means handmade sellers can make more money per hour of labor.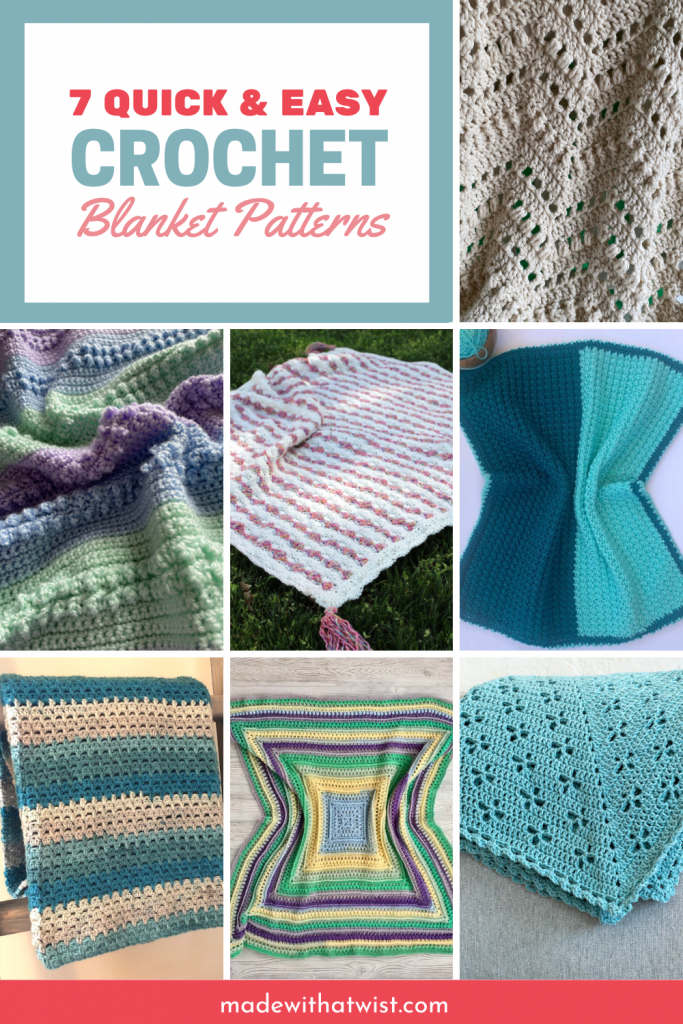 Not only are they profitable, these patterns are winners with customers. Thick yarns and big stitches make for eye-catching textures. They're perfect for snuggling under at outdoor sporting events or while watching holiday movies. Or for those beloved little ones, we've also included some baby blanket crochet patterns. Whip one up one of these best-selling crochet blanket designs and watch the "oohs" and "ahs" commence.
Optimize Your Crochet Patterns for Maximum Profit!
Before we move on to the patterns, I want to get real for a minute. If you're a handmade seller, no doubt you have heard customers make comments like, "That's too expensive," or, "My grandma could make that!" Especially large items like blankets will carry a larger price tag to reflect the cost of materials and your hours of hard work. So how can you fix it?
This situation is frustrating but it's not hopeless. Over on the Crochetpreneur blog, I'll show you some strategies to fix a mismatch between pricing and perceived value. By applying these strategies, you can price your products in a way that has your customers saying "Take my money!" while also bringing in a healthy profit.
While you're there, sign up for my mailing list and I'll send you my free Profit Optimization Worksheet that will do all the math for you!
Now that we've talked the serious stuff, let's get back to having fun and look at these seven gorgeous crochet blanket patterns.
Quick and Easy Crochet Blanket Patterns Roundup
Quick and Easy Crochet Blanket Patterns
Time to start crocheting! Comment below and tell us which blanket your customers or loved ones would love. And designers, please share your best-selling blanket patterns with us, too! 
As always, tag @madewithatwist in your social media shares of MWAT designs so I can feature you in my posts!