Oh my gosh, I want all the Kawaii Cuddlers™ ever! If you're not familiar with the work of 3AM Grace Designs, you just might be tempted to make all the things. And if you are familiar with them, you're as excited as I am to see this new design, the Teddy Bear Kawaii Cuddler!

Meet Donna Beavers & Michaelene Nelson
Donna launched 3amgracedesigns in 2015 with her Big Bang Theory C2C Crochet-along. Soon after, Michaelene crossed her crochet path and they've been designing together ever since. Together they have designed nine C2C Crochet-alongs, the most recent being for the popular video game Fortnite. They also love all things kawaii and have designed over 160 Kawaii Cuddlers, a line inspired by their love for food with faces. Kawaii Cuddlers are a bit bigger than traditional amigurumi – they just have TOO much personality to be small!
While a three-hour time difference and 2600 miles geographically separate them, they talk daily and draw inspiration from the maker community to create fun, original designs for their crochet loving audience. They can accomplish anything with Jesus, enough coffee, and a good Wi-Fi connection. When they're not designing, they can be found spending time with their families and loudly supporting their children at their sporting competitions.
Blog and Social Media Links
Teddy Bear Kawaii Cuddler™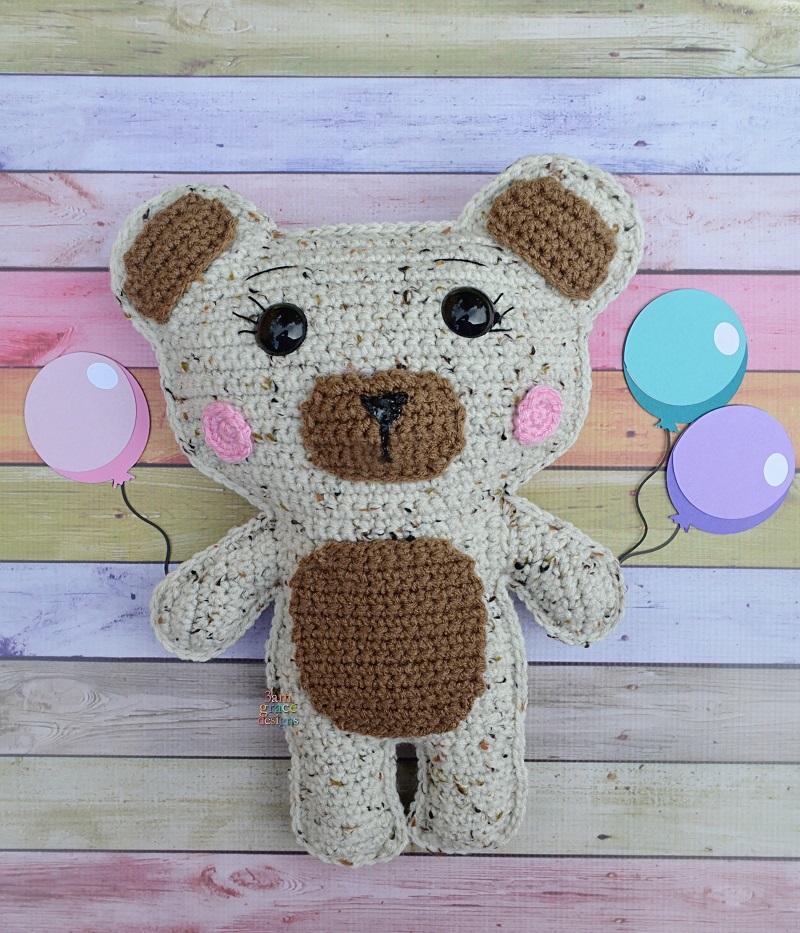 This adorable little guy is the perfect beginner's project. Never made a Kawaii Cuddler™ before? Well, give him a shot and any little one in your life will be overjoyed to have a new teddy to snuggle as days get shorter.
Enjoy this design as part of the 30 Days of Cozy bundle!
©2019 3amgracedesigns All images are copyright protected and belong solely to 3amgracedesigns and are used here with permission.