It's Day 20 of our 30 Days of cozy and today Marnie of Chain Three Design brings us this turban headband crochet pattern that is sure to become a favorite!

Are you ready to make your own?
❁ PATTERN

DOWNLOADS
There are two ways you can access the pattern for this lovely Brianna Turban Headband:
Follow along with the free pattern, below.
❁ MATERIALS
Hook size: 6.5mm (K)
Yarn type and yardage: Patons Roving approx. 72 yards (60 grams)
Scissors
Tapestry Needle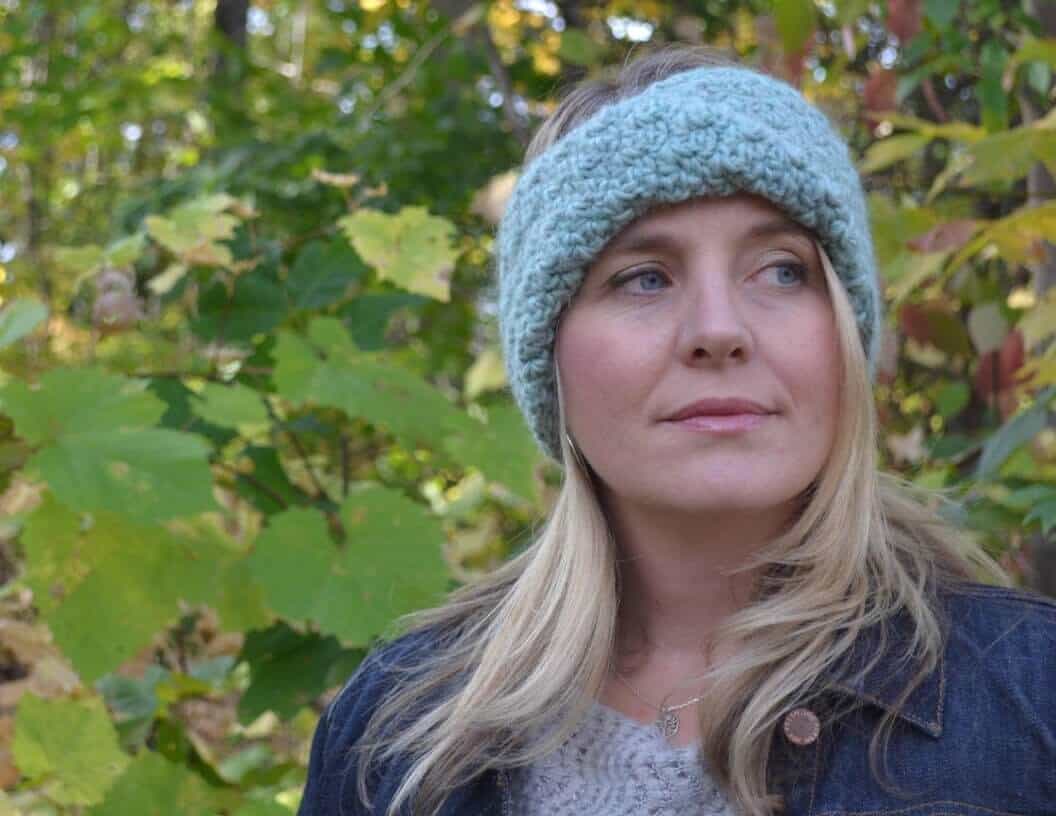 ❁ STITCHES USED
CH: chain
SC: single crochet
DC: double crochet
ST(S): stitch(es)
❁ PATTERN DETAILS
Skill Level: Beginner

US Terminology

Size: One Size Adult Female

Gauge: 10 stitches X 10 rows = 4" square
Stitch used for gauge: Griddle Stitch
Measurement(s): Approx. 10" wide x 5" tall
No matter your skill level, I always suggest that you read through the pattern from beginning to end before beginning your work just to be sure you don't have any questions that might cause frustration in the midst of your project.
The chain 3 at the beginning of each round counts as the first DC.
Pattern Stitches Used
This pattern is worked in the Griddle Stitch. The Griddle Stitch is worked by placing a SC in the top of the DC from the row below, and a DC in the SC from the row below.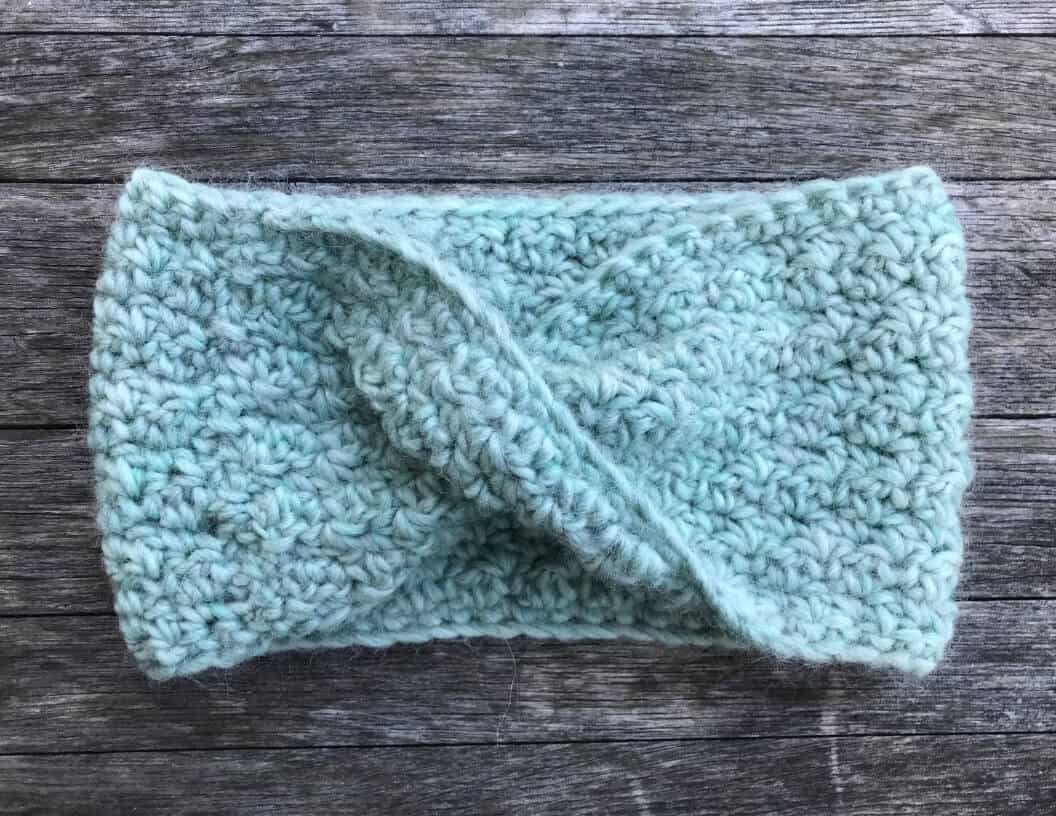 ❁ BRIANNA TURBAN HEADBAND
With 6.5mm size hook
ROW 1: CH 53
ROW 2: CH 1 and turn. SC in second chain from the hook and in each ST across (52).
ROW 3: CH 3 and turn (counts as first DC here and throughout pattern). Work 1 SC into the next ST, then DC into the next ST. Continue alternating between SC and DC until you end the row with a SC in the last ST (52)
ROW 4-12: CH 3 and turn. Alternate SC, DC across as above (the last SC of this row will be placed in the top of the CH 3 of the previous row) (52)
ROW 13: CH 1 and turn. SC in each stitch across. (52)
FINISHING: Break yarn and tie off. Leave a long tail (12-14 inches is good) for sewing seam. Lay piece out flat, and twist once to create the twist design. Bring the ends together, and sew them to create a band with a twist. Weave in all loose ends with a yarn needle.
❁ ONCE YOUR PROJECT IS FINISHED
I know you're going to love making the Brianna Turban Headband (and the matching fingerless gloves and cup cozy, if you've purchased the bundle) and I so look forward to seeing your finished product.
Be sure to share photos on social media using the hashtag #30DaysofCozy so we can all see your project and give you all-the-hearts. 💖💖💖
I can't wait to see your creations!
Until then, stay cozy and keep on yarning. ♥
❁ ABOUT THE DESIGNER
Marnie Mycroft
Marnie Mycroft is the crochet designer behind chainthree design. She lives in Ontario, Canada with her husband and daughter and works full time in the financial services industry. Her mother was an avid knitter and tried to teach her to knit when she was young, but it never really caught on. In 2014, she taught herself the crochet basics and then decided to take a class at her local yarn store which really helped with her technique. In addition to crocheting, Marnie is once again learning how to knit (and doing much better this time) and loves to cozy up with a good book and a nice cup of tea under a warm hand-made blanket.
INSTAGRAM: @chainthree_design FACEBOOK: chainthree design
❁ MORE WINTERWEAR PATTERNS YOU'LL LOVE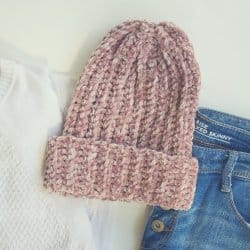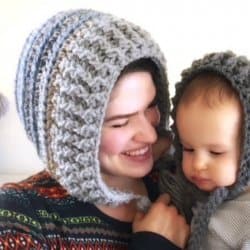 Snow Day Hood
Popcorn Cozy Beanie