Free Crochet Pattern: Claire's Highland Cowl
As I write this, the snow is falling outside…Colorado is so beautiful and unpredictable in the wintertime. It could snow today and be 70 degrees with a sun so bright that we need sun protection the next day.
Today is a lovely fall day and we're putting up our Christmas tree!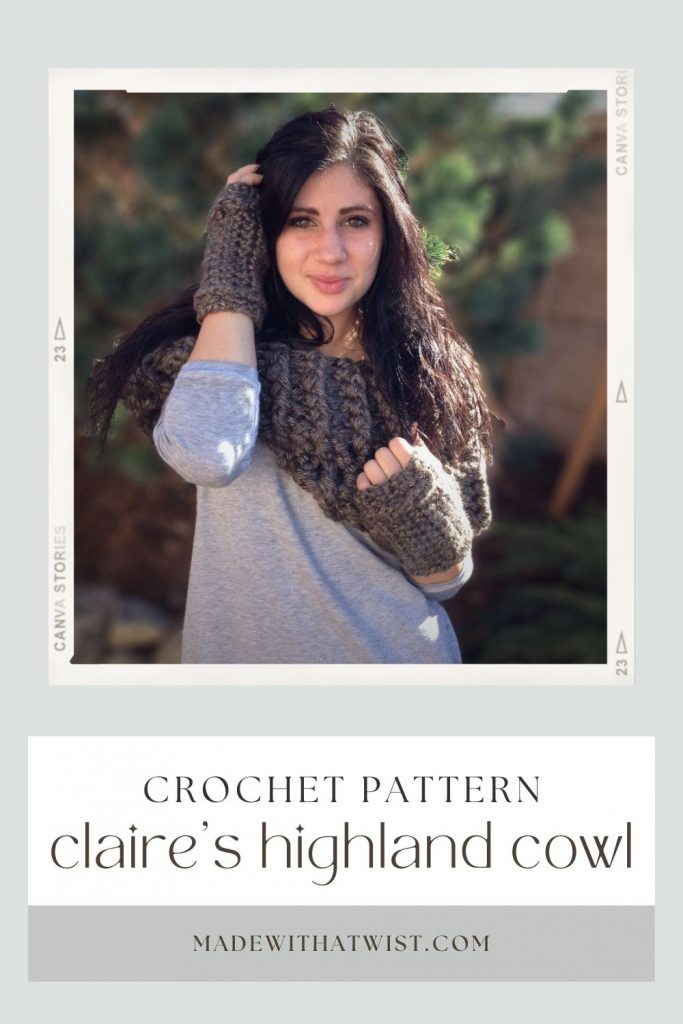 I know it's still early, but as a crocheter, we need to think a month or two ahead so we can get our lovely holiday gifts and fashion accessories made in time for upcoming celebrations – whether that be for Christmas, Valentine's Day, St. Patrick's Day or 4th of July and this amazing, luxurious cowl is perfect to gift any time of year!
Isn't it just beautiful? The weight of it is substantial – not uncomfortable, but regal. It's warm and looks great with both your casual everyday outfit and your little black dress. So, you can wear it from daytime through the evening!

TABLE OF CONTENTS (jump to section)
Claire's Highland Cowl Pattern
Skill Level
Advanced Beginner
Sizing and Yardage
Instructions are given for Women's size Medium. This pattern is worked by holding 2 strands of the main color together as you work.
As written, you'll need approximately 500 yards of size 6 yarn.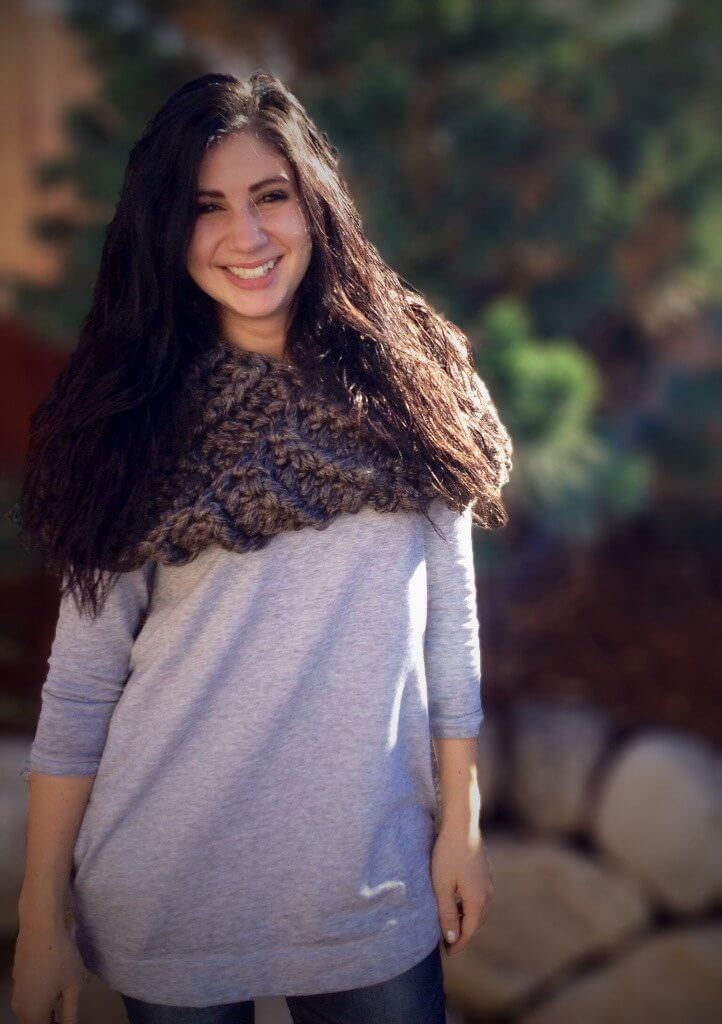 Materials
500 yards of super bulky (size 6) yarn. I used 8 skeins of Lion Brand Hometown USA in Little Rock Granite
Size 15.00 mm (US P/Q) crochet hook
Fabric Glue
(Click HERE to shop all my favorite crochet and blogging tools!)
Gauge
4 DC stitches X 2 rows = 4" square
Stitch used for gauge: FPDC, BPDC using two strands of yarn together
Stitches Used
CH: chain
DC: double-crochet
FPDC: front-post double-crochet
BPDC: back-post double-crochet
SLST: slip stitch

Important Notes
No matter your skill level, I always suggest that you read through the pattern from beginning to end before beginning your work just to be sure you don't have any questions that might cause frustration in the midst of your project.
Photo tutorials are included to help with the creation of the Mobius cowl effect.
You'll be working with two strands of yarn held together.
To Make the Cowl
With 15 mm hook and working with two strands of super bulky yarn, loosely CH 44.
Join with SLST to beginning ch, being careful not to twist.
RND 1: CH3 (counts as first DC here and throughout), DC in each ch around. Do not join.
Your round should look like this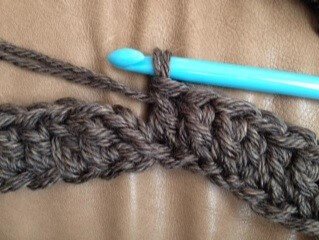 Flip the left side of the round to the bottom
Continue working one DC in the remaining loop of the original foundation CH. DC in each chain loop around.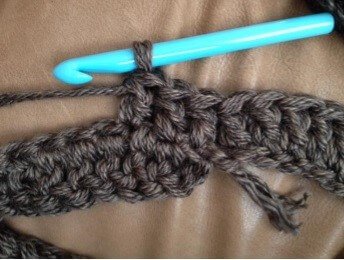 After working your way around, SLST to 3rd ch of original CH3 st of Rnd 1. (There will be a twist here – trust me, it will be amazing!)
While it looks like you've completed 2 rounds, due to the twist, this is actually the completion of round 1! (88 sts.)

RND 2: CH3, *FPDC in the next st, BPDC in the next st,* repeat * to * around. SLST to 3rd ch of beginning CH3 st. (The cowl will now look like it is 4 rows wide). (88 sts)
RND 3 – 6: Repeat Rnd 2 (88 sts)
Fasten off. Weave ends. I find that the ends will want to work themselves loose so I use a small amount of fabric glue to secure them in place and this ensures lasting durability.
Get the Downloadable, Ad-free PDF of this Design
The free pattern for this cowl is shared, above. However, I know many of you like to print your patterns (without all those pesky ads cluttering your printout) or save them, digitally, for later use.
So, I've created a beautifully formatted, large print, ad-free PDF of this pattern for you to use at your convenience and you can get it on Ravelry for less than the cost of a cup of coffee…or join the Made with a Twist Makers Club to get lifetime access to all Made with a Twist PDF patterns for just $25!
Notes for Crochet Product Sellers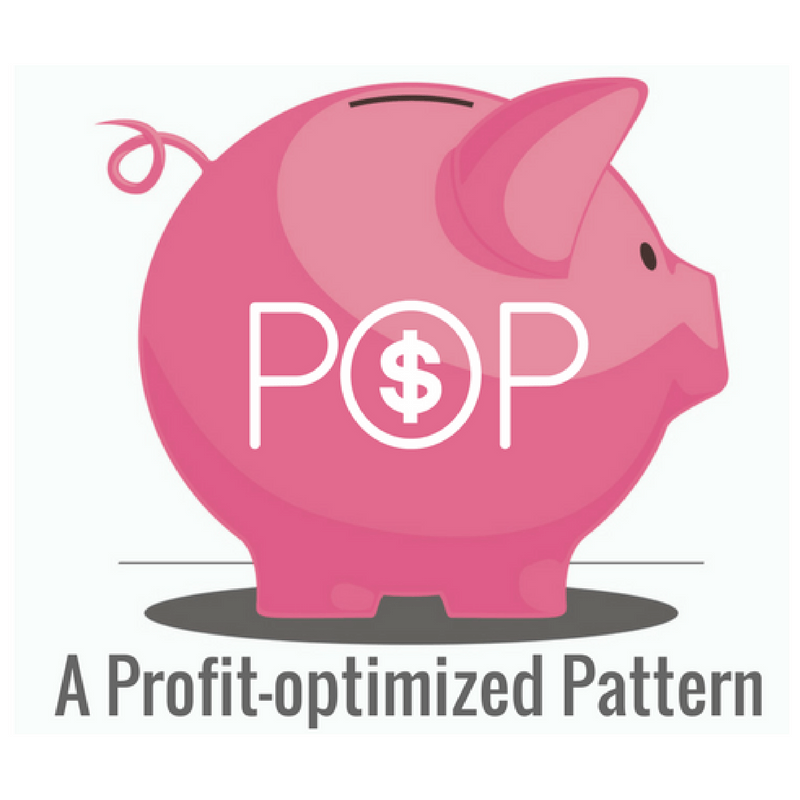 This is a profit-optimized pattern. If that's a new term for you, you can learn more about Crochetpreneur's signature profit-optimization philosophy and how it can help you grow your business and increase profits on each sale.
As a courtesy, I've included my estimated product pricing for items made from this pattern, here:
Crocheter's hourly wage: $12
Time to make: 2 hours
Cost of supplies: $32
Business expenses per piece: $3
Suggested Wholesale Price: $76 Suggested Retail Price: $118
Suggested Retail Price when not offering a wholesale option: $90
You can find more information on my suggested pricing strategy, here: Finally, a Crochet Pricing Strategy that won't Screw Up Your Bottom Line.