16 Crochet Hair Accessories to Keep You Cool this Summer!
Imagine your potential customers walking around a summer craft fair. As the day heats up, their hair begins sticking to their neck. They're desperate for a way to pull their hair back and provide some cooling relief. Now imagine how appreciative they will be when you offer them one of these adorable crochet hair accessories!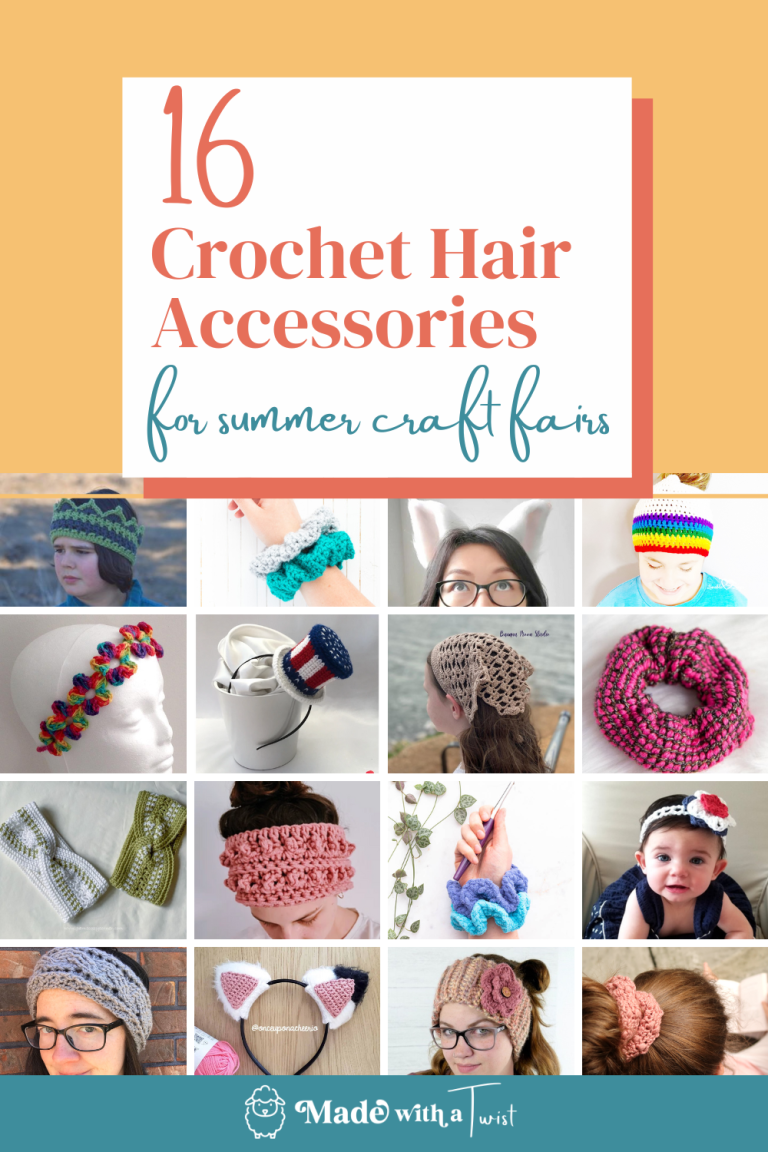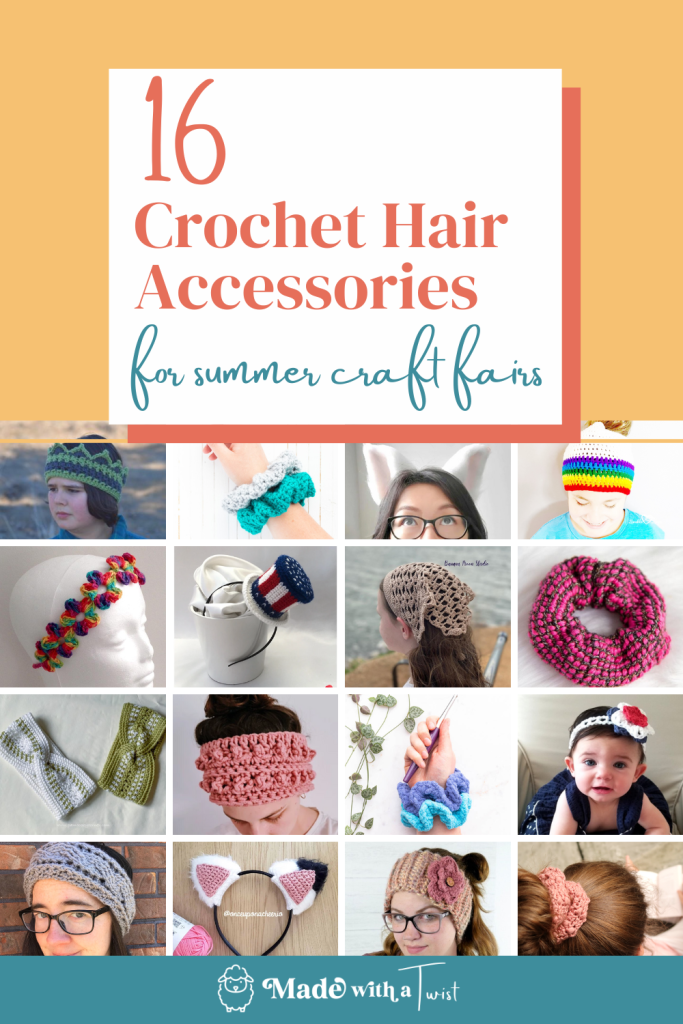 This selection of crochet headbands, scrunchies, kerchiefs, and more has something for just about anyone. You can whip up several of these designs right now for summer. Or choose one of the cold-weather designs and get started on your inventory for fall (it's coming faster than you think)!

These designs are quick and easy to make so you can offer a single item in all of your signature colors. Or make several designs in one color for a matching set. No matter how you can imagine working these designs into your product line, we hope you'll enjoy and find inspiration for your summer craft fair inventory.
Start or grow your crochet business fast!
Before we get into the designs, I'd like to talk business for a minute. Have you been thinking about turning your crochet hobby into an income stream? Then you should definitely check out Crochet Biz Lab, a brand-new membership from Crochetpreneur. You'll get lessons, resources, and live coaching to help you start and grow your crochet business fast. And you get all that for only $7 a month!
If you're ready to get serious about your crochet business, head on over and have a look. Don't worry, the patterns aren't going anywhere! Then, when you're ready, scroll down and check out these best-selling crochet hair accessory designs.
Crochet Hair Accessories to Make and Sell
Hair Accessories to Stay Cool This Summer
These 15 hair accessories are perfect to sell at summer craft fair. Keep your customers cool and keep them coming back for more!
What do you think? Which of these designs will you add to your craft fair table or Etsy shop? Comment, below, and tell us. We'd love for you to share your favorite crowd-pleasing crochet hair accessories, too!
As always, tag @madewithatwist in your social media shares of MWAT designs so I can feature you in my posts!